In a panoramic position made up of 1,500mq astride the Mediterranean is this beautiful North Sardinian Villa with expansive views of all the islands off the coast, from Bonifacio to La Maddalena. This newly constructed detached villa consists of large living area, kitchen, 3 double bedrooms, 2 bathrooms, 2 closets, a large outdoor shower, infinity pool, and 4 covered parking spaces in a 150mq area. The large sliding doors in the living room allow you to enjoy a seamless indoor and outdoor living space which doubles the habitable area.
The villa is constructed with all modern living comforts and technologies including air-conditioning, heat pump, insulation and radiant panels and insertions of fixtures and wooden windows with insulating glass, anti-intrusion systems, and dual-system of blister clay layers of insulation in the perimeter walls. The building is surrounded by spacious covered outdoor living areas with warm wooden pergolas surrounding the villa and a stunning infinity pool overlooking the sea. With absolute peace and privacy guaranteed thanks to its privileged position, the villa also offers the opportunity to enjoy all the services and amenities offered by the nearby town of Santa Teresa di Gallura and the residential area of Ruoni within a few minutes, as well as some of the most beautiful beaches of Gallura and perhaps the world.
---
Villa in Santa Teresa di Gallura, Sardinia
150m2 living space
1500m2 parcel of land
Asking Price: 650,000 euros
Bedrooms: 3
Bathrooms: 2
Pool: 58m2
New construction
Air-conditioning
Parking: 4 in 150m2 area
---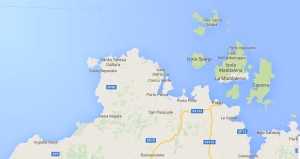 If you are interested in making an enquiry into this property, your email will be directed to Alessandra who is available to answer any question.
Share This
I'd like more information on Villa Santa Teresa di Gallura, Sardinia
Real Estate Information
Click Here to review our Real Estate Agency's Privacy Statement. We use this agency to sell the properties listed on the Doorways to Italy site.
You can also have a read of the Customer Information for Purchase, Sale and Lease in the linked document below: