Personal trainer is the best way to start foe a detox week.
It is always more difficult feeling fit so don't think twice, book your detox week who will bring you back to the world with personalized gymnastics and walks in the green Florentine hills.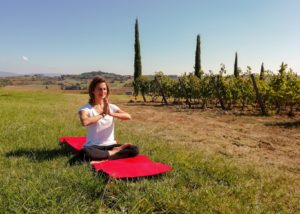 A personal trainer is someone who helps their clients achieve certain fitness goals, including but not limited to weight loss, strength training, toning, or overall health management. Each client's fitness level can be extremely different, so a trainer may be introducing one client to basic exercises, helping a second one with a weight loss program, and assisting a third in advanced training goals. Book our villa and enjoy a detox week, you will start from the first day meeting your personal trainer. Every day will be connected with the surrounded area the garden the pool and the country side.
Your program will be adapted at your needs.
Living the Florentine hills with the best experience of detox week with your personal trainer will be unforgettable.
Good food good training good feeling. Contact asap our office and book a detox week in our villa.